Multifamily Impact Collaborative Calls
Multifamily Impact Collaborative Calls are opportunities to learn, grow, and engage with leading experts and practitioners in the multifamily and multifamily impact investing industries. All calls are hosted virtually on Zoom.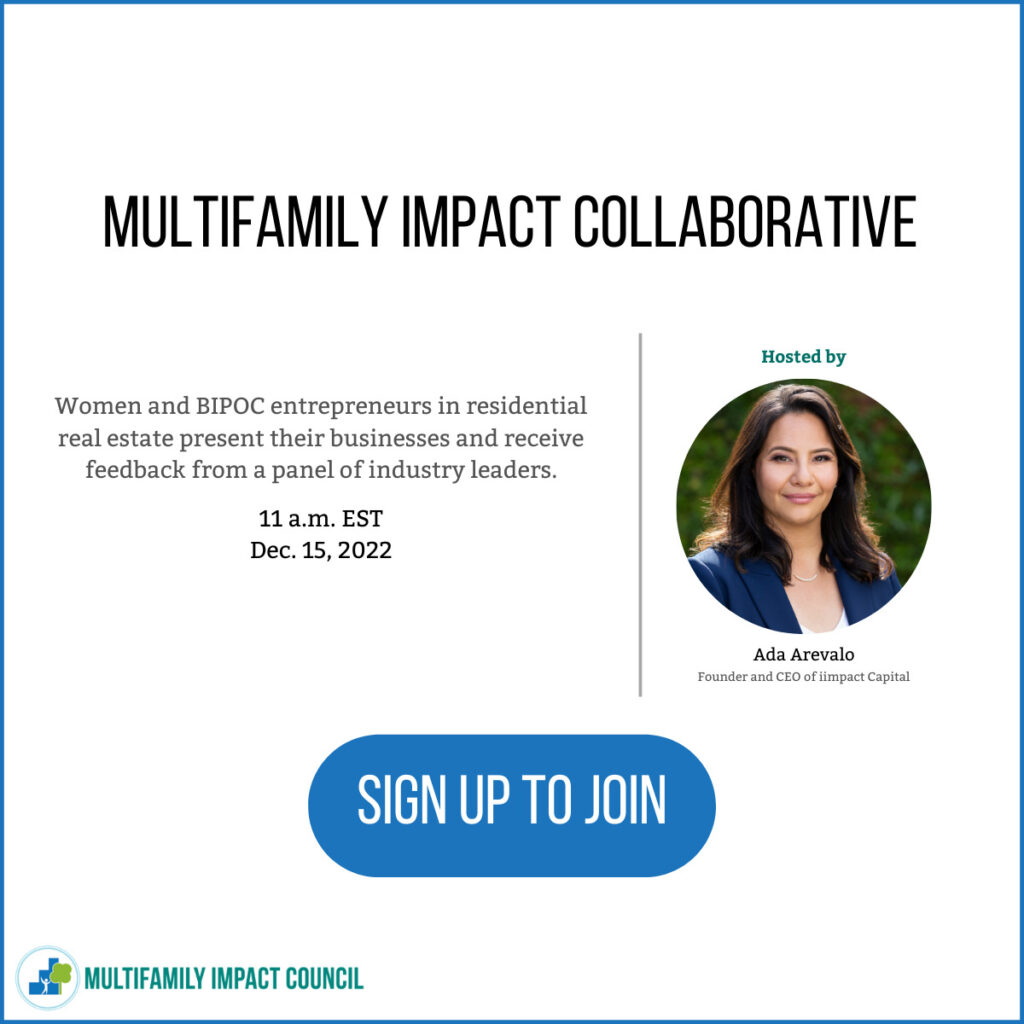 Our next call is scheduled for 11 a.m. EST on Thursday, Dec. 15, 2022.
We'll hear from women and BIPOC entrepreneurs in residential real estate on this call. Each will present their business and receive feedback from a panel of industry leaders.
Ada Arevalo of iimpact Capital hosts!
You can use the form below to register for this event. You'll receive via email details for joining the call after registering. Please email us with any questions at mic@multifamilyimpactcouncil.org.
We hope you'll join us!
Multifamily Impact Collaborative Call Registration
Complete the form below to register for the next Multifamily Impact Collaborative Call.